Junior English Literature Week 2023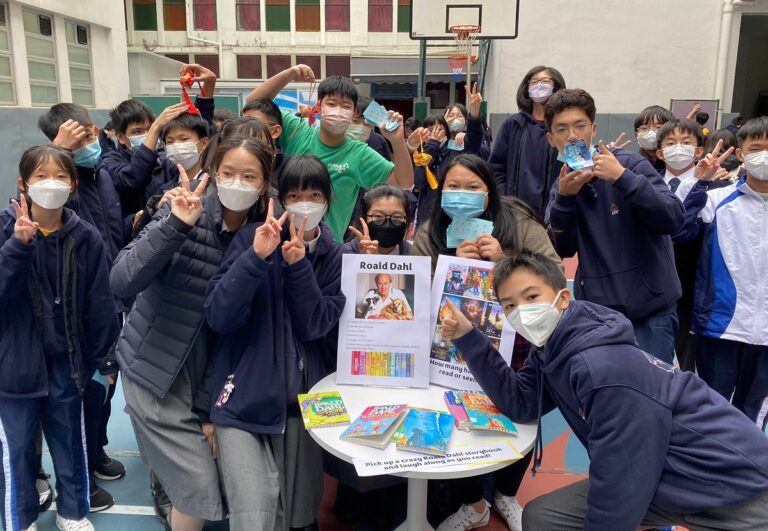 From game booths to the fashion show, the Junior English Literature Week 2023 received overwhelming responses on 16 -17 January 2023.
Organised by the English Department, S2 students started the week with their DIY game booths after reading a selection of four books by Roald Dahl. The Form 2 students designed and ran game booths related to their novels and shared each story with the rest of the students in a fun and interactive way.
Followed by a spectacular Wizard of Oz Fashion Show on Tuesday, 17 January, Form 1 students showcased their artistic talents by working in groups to design and create unique costumes based on characters from the famous story The Wizard of Oz.
From the Wizard and Scarecrow to the Tin Man, to name a few, models walked down the carpeted runway as narrators introduced the character and explained the design. The fashion show closed with a voting session of students and prize presentations.
"They all did a fantastic job and should be proud of themselves," the Junior Form English teachers commented.
Congratulations to the awardees.
Best Costume Design: Group A2: Amy So, Marcus Chum from 1A; Character: Tin Man
Most Creative Design: Group B3: Alex Chuk, Callie Zhong from 1B; Character: Tin Man
My Favourite Design: Group A2: Amy So, Marcus Chum from 1A; Character: Tin Man
Best Narrator: Group B4: Carson Ng from 1B
Best Model: Group C2: Jacky Yip from 1C; Character: Good Witch of the North
Click HERE for more photos of the events.ss